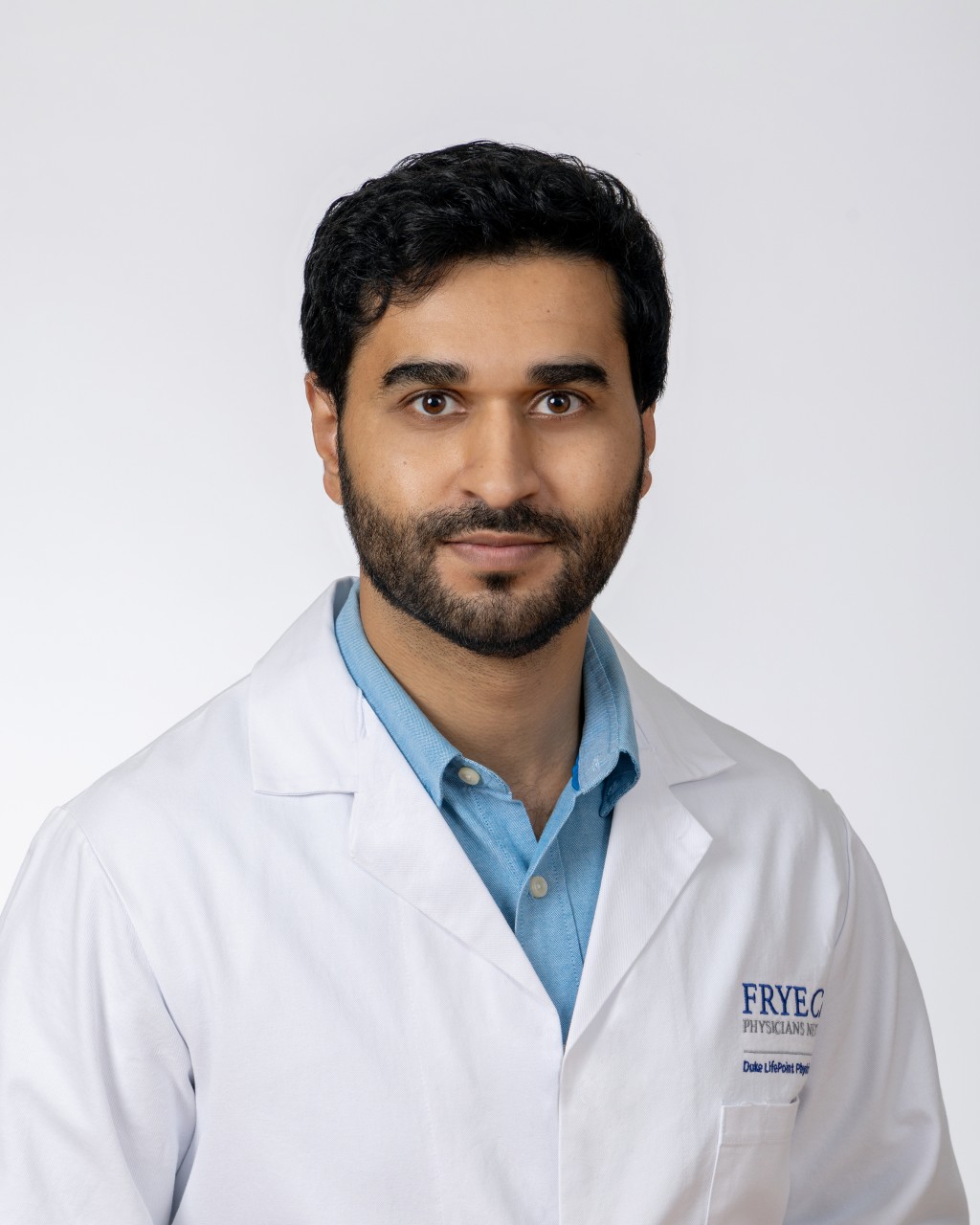 HICKORY, NC (November 7, 2023) – FryeCare Physicians Network recently welcomed Muhammad M. Alvi, MD, a board-certified critical care pulmonologist, to his new medical practice in Hickory at FryeCare Lung Center, located at 915 Tate Blvd. SE, Suite 182. To schedule an appointment, call 828-322-2005. Same-week appointments are available.
Dr. Alvi specializes in diagnosing and treating a variety of pulmonary diseases and condition, including interstitial lung disease, high-risk lung nodules and masses, and lung cancer. He has expertise in EBUS (endobronchial ultrasound) navigational bronchoscopy for the diagnosis and staging of lung cancer.
Dr. Alvi earned his medical degree from Allama Iqbal Medical College in Lahore, Pakistan. He completed his internal medicine residency at Saint Mary's Hospital in Waterbury, CT. Dr. Alvi completed fellowship training in pulmonary and critical care at SUNY Upstate University Medical Hospital in Syracuse, NY. He is board-certified in internal medicine and pulmonology.
"My goal is to provide evidence-based, patient-centered care," Dr. Alvi said. "I believe that patients are far more than a medical condition. They are complex individuals with beliefs, personal lives, and other factors that must be weighed carefully as a part of diagnosis and treatment."
FryeCare Physicians Network offers preventive, diagnostic and treatment services in a compassionate environment—close to home. The network includes more than 80 experienced providers in a range of specialties, including cardiology, cardiothoracic surgery, family and internal medicine, infectious disease, neurology, neurosurgery, obstetrics and gynecology, orthopedics, pulmonology, and vascular surgery. Learn more at www.FryeCarePhysicians.com.
Read All Posts