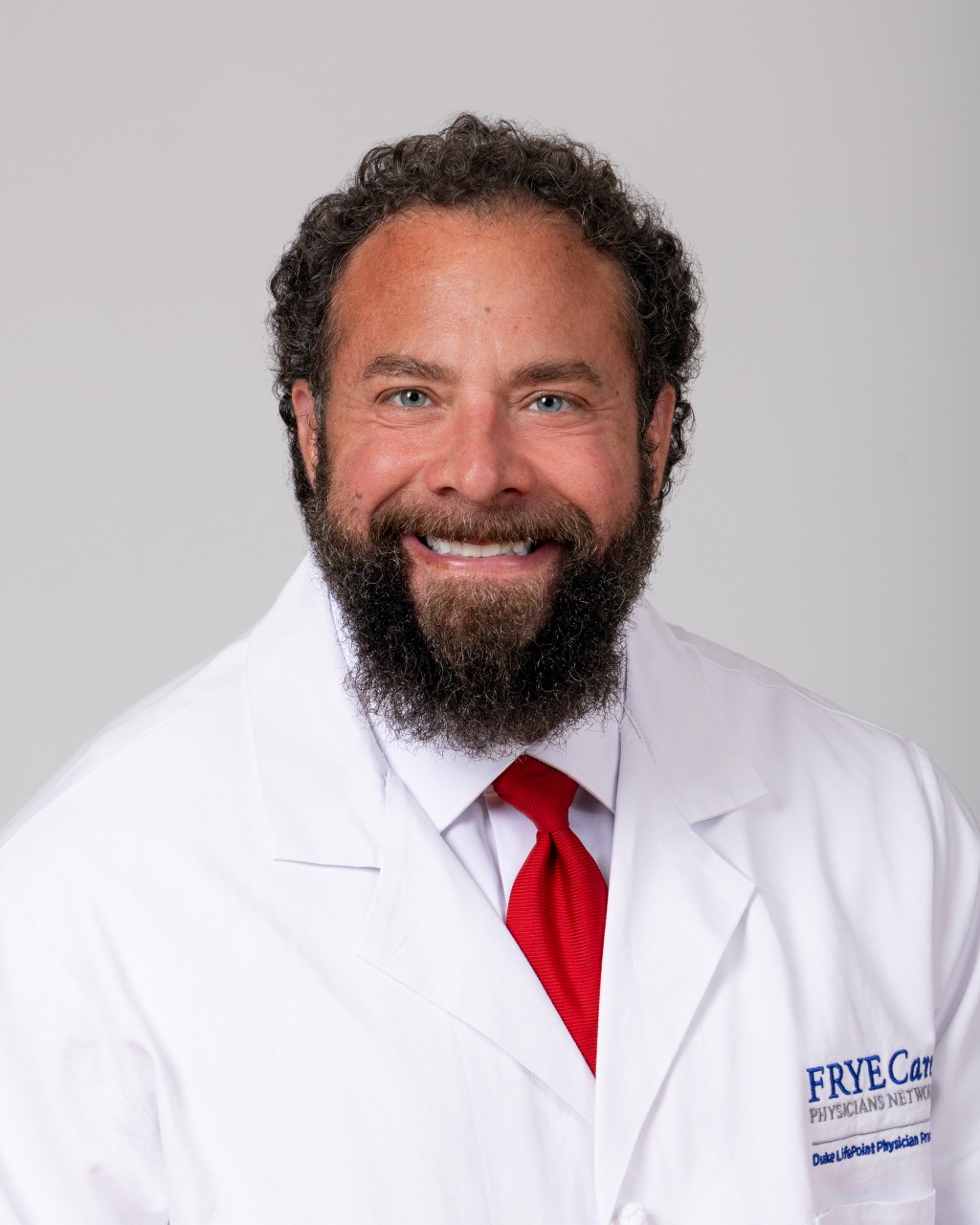 HICKORY, NC (September 18, 2023) – FryeCare Physicians Network recently welcomed Benjamin Thomas, MD, a board-certified neurologist, to his new medical practice at FryeCare Neurology, located at 1985 Tate Blvd. SE, Suite 600, in Hickory. To schedule an appointment, call 828-328-5500 or online at FryeCarePhysicians.com. Same-week appointments are available.
Dr. Thomas specializes in treating Alzheimer's disease, epilepsy, migraines, multiple sclerosis, neuropathy, Parkinson's disease, chronic inflammatory demyelinating polyneuropathy (CIDP), and myasthenia gravis.
"After practicing for over a decade in Wilson, North Carolina, I am excited to relocate to western North Carolina and join FryeCare Physicians Network," Dr. Thomas said. "I am eager to collaborate with the team at FryeCare Neurology and deliver quality neurology care and treatment."
Dr. Thomas earned his medical degree from Indiana University in Indianapolis, IN. He completed an internship and residency at University of Miami in Miami, FL.
"I am committed to the diagnosis and treatment of complex neurological conditions in adults of all ages," Dr. Thomas said. "A healthy mind is central to whole person wellness, and I am passionate about providing compassionate, patient-centered care."
FryeCare Physicians Network offers preventive, diagnostic and treatment services in a compassionate environment—close to home. The network includes more than 80 experienced providers in a range of specialties, including cardiology, cardiothoracic surgery, family and internal medicine, infectious disease, neurology, neurosurgery, obstetrics and gynecology, orthopedics, pulmonology, and vascular surgery. Learn more at www.FryeCarePhysicians.com.
Read All Posts