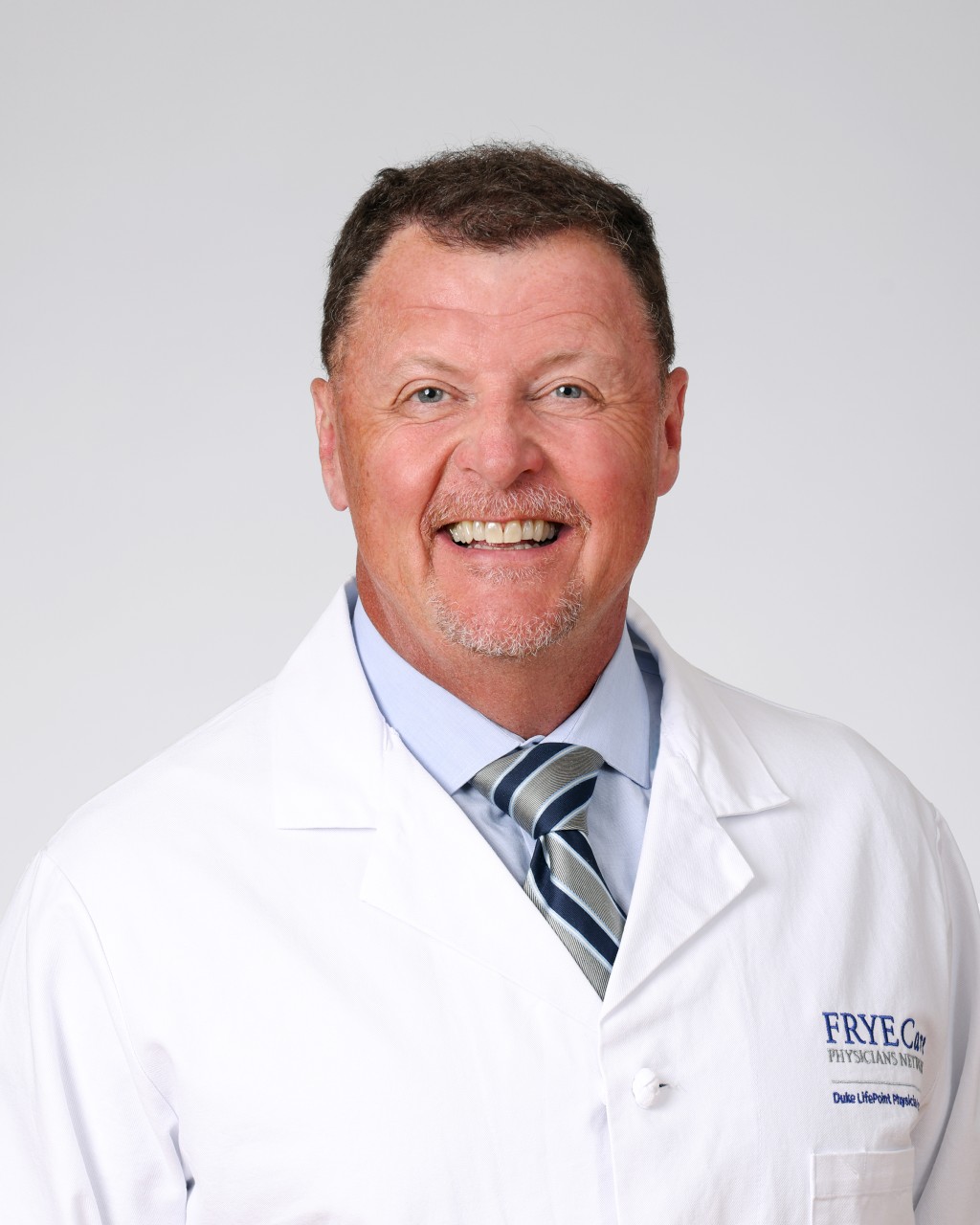 HICKORY, NC (November 1, 2023) – FryeCare Physicians Network recently welcomed D. Jeff Neal, DO, a board-certified interventional cardiologist, to his new medical practice in Hickory at FryeCare Cardiology, located at 2660 Tate Blvd. SE. To schedule an appointment, call 828-261-0009. Same-week appointments are available.
Dr. Neal specializes in coronary artery disease, cardiac catheterization, diagnostic stress testing, stenting of occluded coronary arteries, balloon angioplasty, acute myocardial infarction, cardiogenic shock, acute and chronic heart failure, heart rhythm disorders, atrial fibrillation, hyperlipidemia, and preventive cardiology care.
"I am excited to return to the Hickory area and join the team at FryeCare Cardiology," Dr. Neal said. "I am eager to be part of a heart team that is well known for providing high-quality, compassionate care."
Dr. Neal earned his medical degree from the Virginia College of Osteopathic Medicine in Blacksburg, VA. He completed his internal medicine residency at the Carilion Clinic in Roanoke, VA. Dr. Neal completed fellowship training in cardiology at OhioHealth Doctors Hospital in Columbus, OH and returned to Roanoke, VA, to complete an additional fellowship in interventional cardiology at the Carilion Clinic.
"Each patient brings their unique experience and concern to my practice," Dr. Neal said. "My job is to listen intently, define the concern, and work with my patients to determine the best course of action in diagnosing and treating these complex issues by working together."
FryeCare Physicians Network offers preventive, diagnostic and treatment services in a compassionate environment—close to home. The network includes more than 80 experienced providers in a range of specialties, including cardiology, cardiothoracic surgery, family and internal medicine, infectious disease, neurology, neurosurgery, obstetrics and gynecology, orthopedics, pulmonology, and vascular surgery. Learn more at www.FryeCarePhysicians.com.
Read All Posts