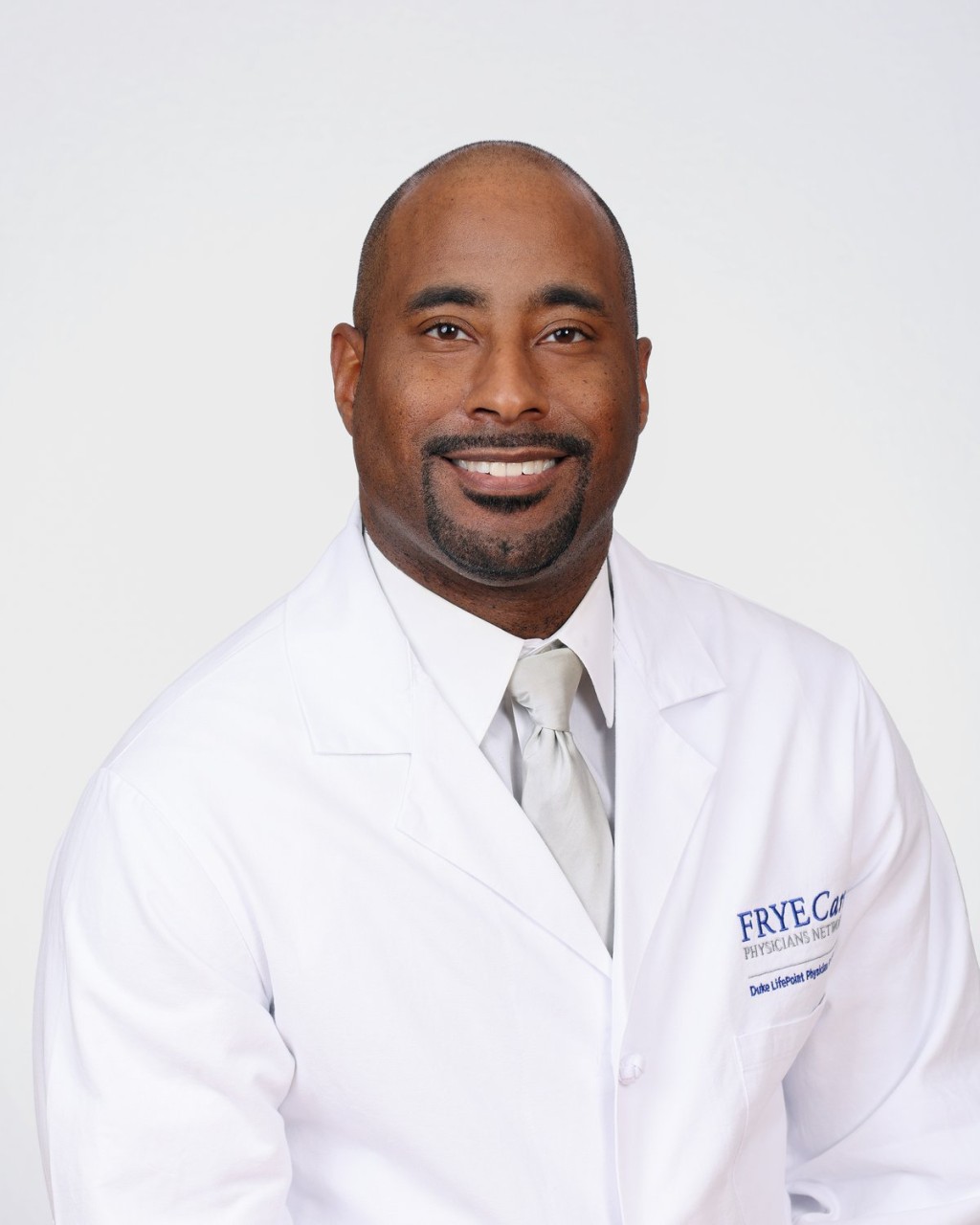 HICKORY, NC (January 31, 2023) – FryeCare Physicians Network recently welcomed Joseph Lamar, MD, a board-certified pulmonologist and critical care specialist, to his new medical practice at FryeCare Lung Center in Hickory, located at 915 Tate Blvd. SE, Suite 182. To schedule an appointment, call 828-322-2005. Same-week appointments are available.
Dr. Lamar specializes in diagnosing and treating a variety of pulmonary diseases and conditions, including lung nodules and lung masses. He has a special interest in navigational bronchoscopy, endobronchial ultrasounds and intrapleural catheters.
Dr. Lamar earned his medical degree from the University of Nebraska Medical Center College of Medicine in Omaha. He completed a residency in Internal Medicine and Pediatrics at Western Michigan University School of Medicine in Kalamazoo. Additionally, Dr. Lamar completed fellowship training in Pulmonary and Critical Care at the University of Nebraska Medical Center.
"As both a pulmonary and critical care specialist, I am specially trained to provide life-saving care for patients suffering from injuries and diseases that are affecting their ability to breathe, such as lung cancer and chronic obstructive pulmonary disease," Dr. Lamar said. "In addition to seeing patients in the Intensive Care Unit, my practice also includes clinic appointments at FryeCare Lung Center. I am committed providing personalized care through every step of the process, from initial assessment to diagnosis and treatment."
FryeCare Physicians Network offers preventive, diagnostic and treatment services in a compassionate environment—close to home. The network includes more than 70 experienced
providers in a range of specialties, including cardiology, cardiothoracic surgery, family and internal medicine, infectious disease, neurology, neurosurgery, obstetrics and gynecology, orthopedics, pulmonology, and vascular surgery. Learn more at www.FryeCarePhysicians.com.
Read All Posts