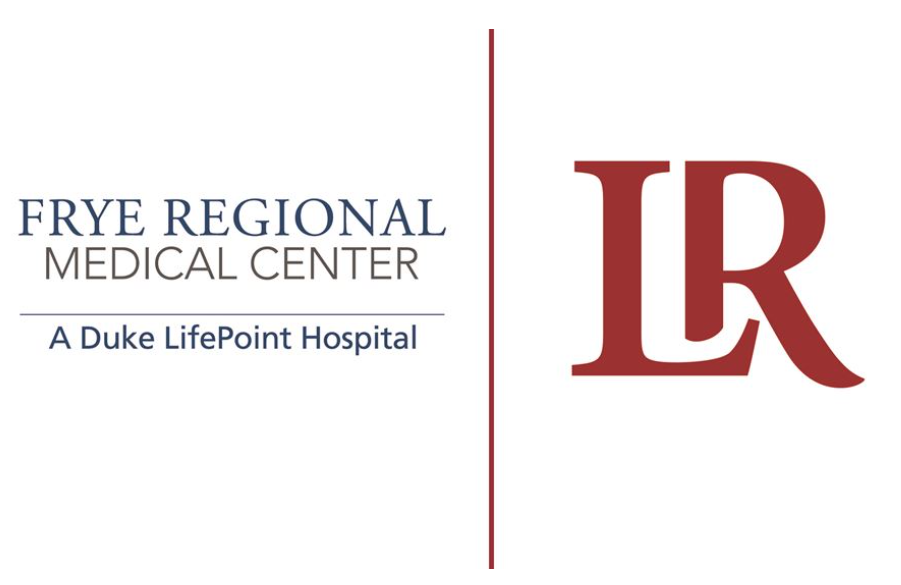 HICKORY, N.C. -- Lenoir-Rhyne Athletics has announced a new partnership with FryeCare Physicians Network as the Official Healthcare Provider of the Bears. Additionally, Dr. Reid Russell, an orthopedic surgeon and sports medicine specialist with FryeCare Orthopedics, will serve as the team sports medicine physician for Lenoir-Rhyne University and Dr. Amanda DuSablon will oversee the LR Athletics Concussion Clinic.

"We are excited to expand our partnership with FryeCare to incorporate all of our Orthopedic, Sports Medicine, and general medical needs under one group," said Vice President for Athletics Kim Pate. "Partnering with Frye Regional Hospital provides access to a wealth of resources that will allow us to provide our student-athletes with a high level of medical care."

FryeCare Physicians Network offers preventive, diagnostic and treatment services at over 25 locations across the region. The network includes upwards of 75 experienced providers in a range of specialties, orthopedics, cardiology, cardiothoracic surgery, family and internal medicine, infectious disease, nephrology, neurology, neurosurgery, obstetrics and gynecology, occupational health, pulmonology, and vascular surgery.

The team at FryeCare Orthopedics, located in Hickory, offer comprehensive medical and surgical treatment of bone, joint and soft tissue disorders. They partner with Frye Regional Medical Center, a Duke LifePoint Hospital, for advanced technologies to help patients get back to the activities they enjoy as quickly as possible.

Dr. Russell specializes in the diagnosis and treatment of sports injuries and conditions affecting the musculoskeletal system. He provides surgical and non-surgical care for patients of all ages and has a special interest in sports medicine for high school and college athletes.
He offers a wide range of orthopedics and sports medicine services, including fracture care, knee ligament reconstruction, knee and shoulder arthroscopy, knee and shoulder arthroplasty, rotator cuff repair, tendon repair, and treatment for shoulder instability.

Dr. Russell earned his medical degree and completed a residency program at Michigan State University in Lansing, MI. He is fellowship trained in orthopedic sports medicine at MedStar Union Memorial Hospital, Baltimore, MD. He has served as a sideline physician for high school football games.

"I am honored to support LR Athletics and student-athletes with the quality orthopedic care they deserve and the treatments they expect," Dr. Russell said. "I look forward to being there on the sidelines during sporting events, treating and coordinating the medical care of team members, and helping athletes achieve, maintain or regain their best level of performance. Working with my colleagues at FryeCare and Frye Regional, our medical team is committed to providing prompt, appropriate care for the good health and wellbeing of the individual student-athlete."

Dr. Amanda DuSablon, a board-certified family medicine physician with FryeCare Family Physicians, will collaborate with neurologists, radiologists, physical therapists, and athletic trainers to conduct assessments and develop detailed treatment plans for student-athletes, including recommendations for when a concussed patient can resume athletic activities or return to school. In addition, she will also assist in additional medical clearances pertaining to other general medical issues. Dr. DuSablon received her medical degree from the University of Pikeville's College of Osteopathic Medicine in Pikeville, KY. She also completed internship and residency programs at Columbus Regional Health in Columbus, GA.
Read All Posts