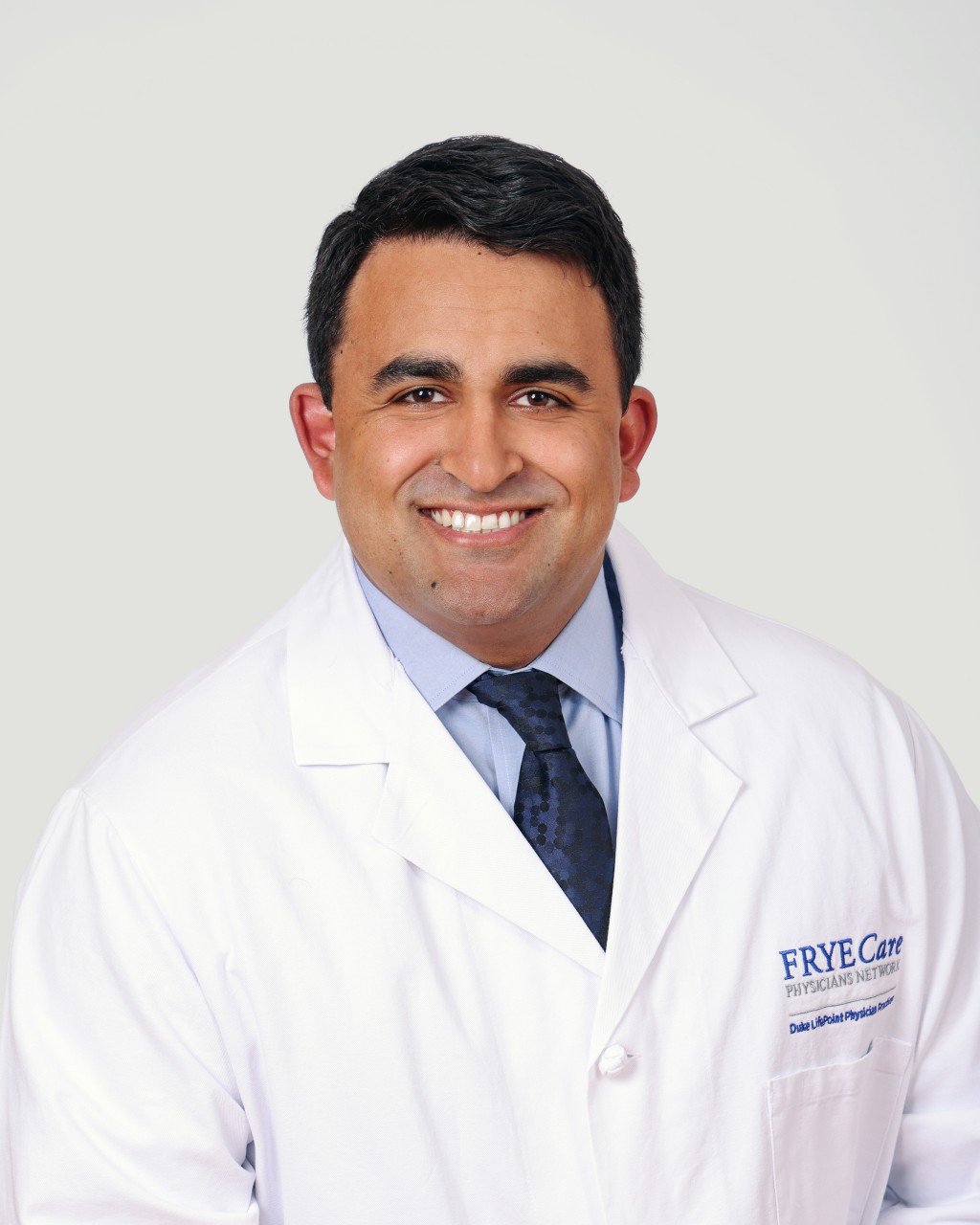 HICKORY, NC (September 12, 2023) – FryeCare Physicians Network recently welcomed Michael Simhachalam, MD, a board-certified family medicine and sports medicine physician, to his new medical practices in Hickory at FryeCare Generations Family, located at 2810 16th St. NE, and FryeCare Orthopedics & Neurosurgery, located at 1771 Tate Blvd. SE, Suite 101. For sports medicine appointments, call 828-304-2527. To schedule a primary care appointment, call 828-324-0359 or online at FryeCarePhysicians.com. Same-day appointments are available for acute injuries and sick visits.
Dr. Simhachalam will provide both primary care and sports medicine care, enabling athletes and patients of all ages and abilities to receive a wider spectrum of care. He specializes in ultrasounds and ultrasound-guided procedures, nonoperative fracture management, sports nutrition and sports concussion management, and diagnosis and treatment of sprains, strains, tendinosis and joint disease.
Dr. Simhachalam also specializes in a range of primary care services, including treatment of minor conditions and injuries, acute and chronic illnesses, medication management, annual well-checks, preventive health, and school and sports physicals.
"I am excited to join the team at FryeCare Physicians Network," Dr. Simhachalam said. "I am eager to bring my primary care and sports medicine expertise to patients from Hickory and surrounding communities."
Dr. Simhachalam earned his medical degree from Creighton University in Omaha, NE. He completed his residency as well as fellowship training in sports medicine at Self Regional Medical Center in Greenwood, SC.
"Teamwork is at the heart of my medical practice," Dr. Simhachalam said. "I want to work with my patients by listening and learning from them so I can best meet their needs and help them achieve their wellness goals."
FryeCare Physicians Network offers preventive, diagnostic and treatment services in a compassionate environment—close to home. The network includes more than 70 experienced providers in a range of specialties, including cardiology, cardiothoracic surgery, family and internal medicine, infectious disease, neurology, neurosurgery, obstetrics and gynecology, orthopedics, pulmonology, and vascular surgery. Learn more at www.FryeCarePhysicians.com.
Read All Posts